Articles
What is the Arizona Management System?
Based on the principles of Lean management, the Arizona Management System is an intentional, results-driven approach for doing the work of state government so that every employee, at every level and with discipline, reflects daily on how they did, finds the waste and decides how to do better going forward with sustainable progress. AMS is more than a collection of tools and practices; it is also a culture of high performance with a respect for people.
At its most basic level, the Arizona Management System is about:
Measuring what matters most and setting targets for improvement
Visually tracking performance against the targets and identifying gaps between the target and actual results; these problems are opportunities for improvement
When targets are not being met, taking action by implementing countermeasures to close the gaps
When targets are continually met or exceeded, setting new targets for improved performance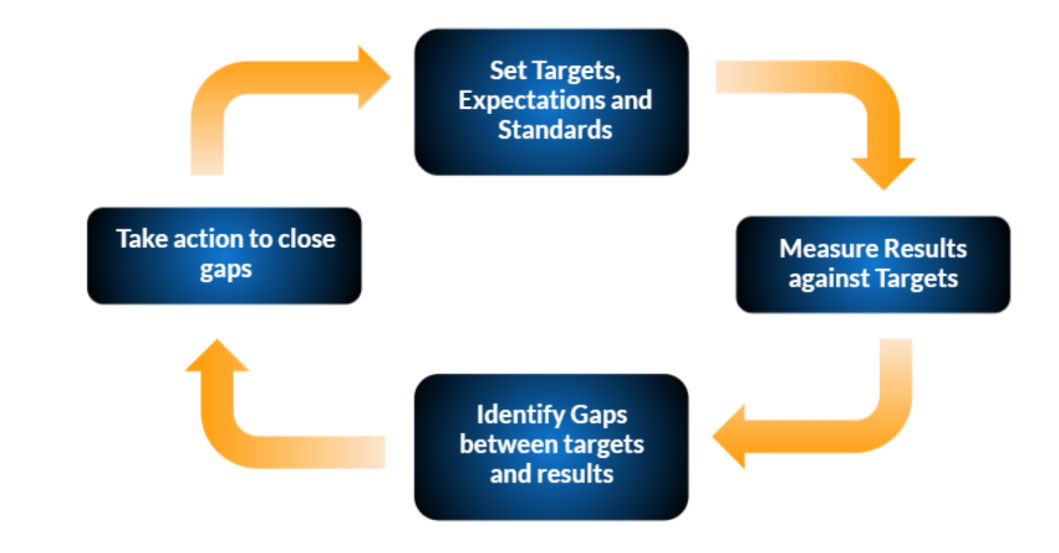 The three core groups of AMS elements are: 
1. Performance management
2. Problem solving
3. Leader behaviors
Performance management is about setting and visually managing around targets, whereas problem solving is the disciplined approach the State of Arizona uses to close gaps by implementing countermeasures. This is reinforced by the agency management chain using disciplined, standard leader behaviors to coach, mentor and lead staff. Using a technique known as "humble inquiry," leaders seek to deeply understand how the work is done and to help staff discover better ways to do it.
Within these three core groups are individual elements that help define how work of state government gets done. Each of these elements is important to the success of AMS and the work employees do. These elements connect and support each other and help drive a high performance culture.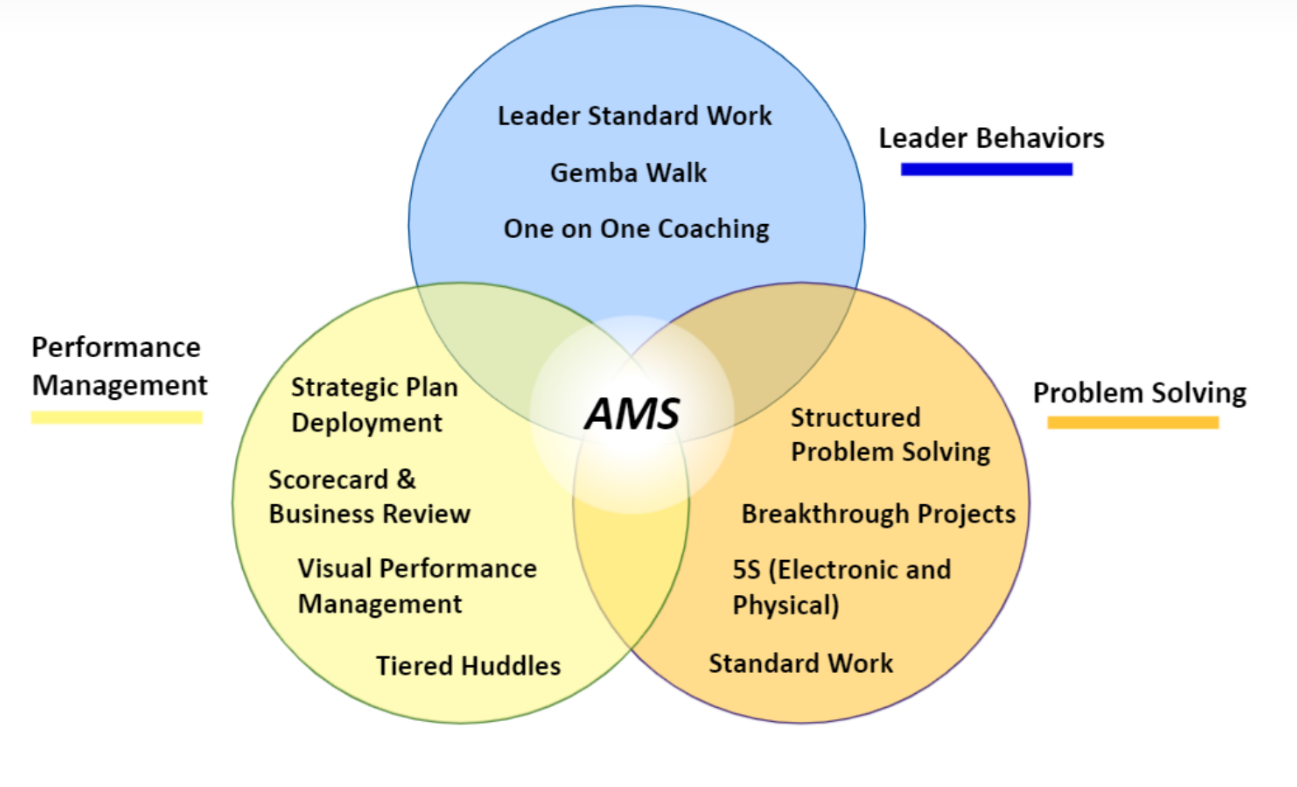 This approach gives urgency, direction and purpose to all that Arizona state agencies do. It is the reason why AMS helps the culture of Arizona government change for the better. AMS helps the people who actually do the work best understand the sources of waste and delay and identify ways to make their systems work better. This opportunity allows employees to devote their time and energy to things that matter and enable them to be more productive.
The Arizona Management System uses tools and practices to promote a culture of respect for people, doing the right thing and committing to excellence. By using the principles of AMS, Arizonans can benefit from a more efficient and effective government.