Staff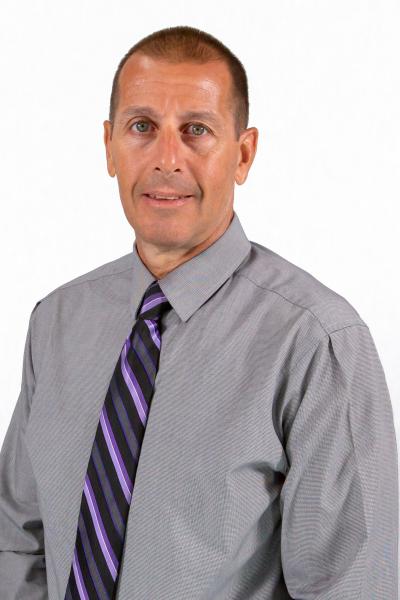 Vinny LaBella
Lean Consultant
Vinny joined GTO in June of 2022 after working for nine years at the Arizona Department of Transportation in various roles, including serving as a senior Lean coach and administrator of the Office of Continuous Improvement. At ADOT, he played a leadership role in embedding the state's continuous improvement program, the Arizona Management System, into the culture. Vinny had oversight of all of ADOT's employee engagement programs, including mentoring,1:1 coaching, recognition and new employee onboarding.
Vinny is a graduate of Bentley University in Waltham, Massachusetts, where he majored in business administration and management. After growing up in Boston, Vinny now enjoys the warm Arizona weather by staying active outdoors and spending time with his wife, two college-age children and a black Labrador Retriever named Brady.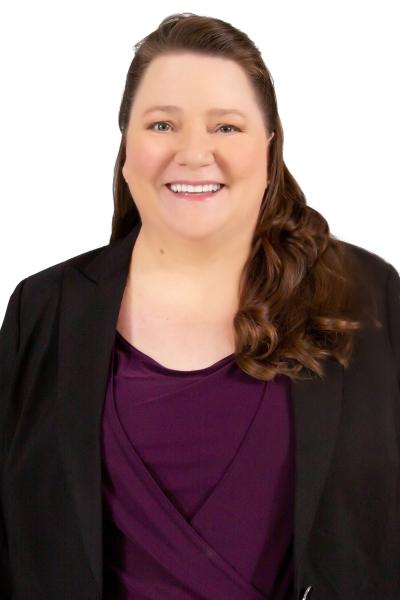 Marthajane Vincent
Lean Consultant
Marthajane joined GTO in 2022 after spending two years at Albertsons Companies as a change manager leading a major software conversion. Prior to that position, she served the state at the Department of Transportation for nine years in various roles, including internal communications, employee engagement and continuous improvement.
During her tenure at ADOT, she helped the agency with many initiatives, including the development and delivery of an agency-wide communication style program (ADOT Colors Work) and the state's continuous improvement program, the Arizona Management System. Marthajane is a graduate of the University of Arizona, where she majored in English literature and communications. When she is not keeping busy with work, Marthajane enjoys spending time with her family, reading and traveling.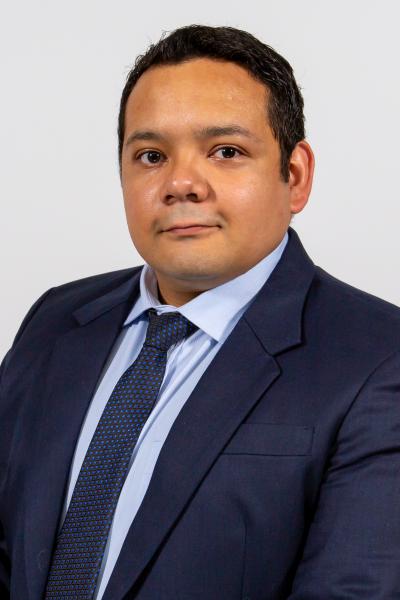 David Villalpando
Lean Consultant
David joined GTO in December of 2021 from the Arizona Department of Economic Security, where he supported the agency as a Lean coach and a health program manager. During his time in DES, David leveraged his knowledge of the Arizona Management System and Lean Six Sigma to set the foundational processes for the health care data analytics team, help direct-care leaders attain facility licensure and partner with service leaders to create environments that enhance the analytical problem-solving capabilities of the agency.
Prior to joining the state, David worked in Arizona's health care industry in continuous quality improvement roles. He earned a BS in health sciences of physiology from the University of Arizona and an MS in the science of health care delivery. David combines his knowledge of Lean Six Sigma and service delivery design in health care to assist state leaders in driving systemic improvements. When not working, David enjoys his time cooking and gardening with his wife and sons while learning how to keep their three dogs and cats out of the garden.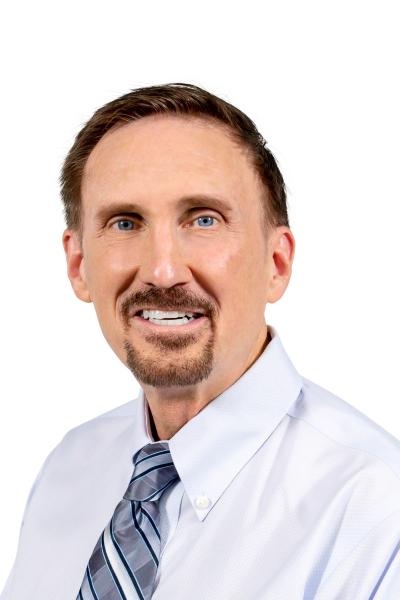 Alan Holcomb
Senior Lean Consultant
Alan is a senior Lean consultant for the Government Transformation Office. In this role, Alan employs a responsive, constructive approach to coaching key organizational leaders, relying on his expertise in people management, relationship building and consultative leadership to enable major positive impacts on organizational performance and continuous improvement.
Prior to joining the Government Transformation Office, Alan led and coached teams at the Department of Transportation and Department of Administration in building their continuous improvement skillset and culture. Alan also has a background managing teams, as well as extensive experience leading business and IT initiatives and projects in the telecommunications, software and pharmaceutical benefits industry. He earned his BA in organizational management and communications from Concordia University and is Project Management Professionals and Black Belt certified.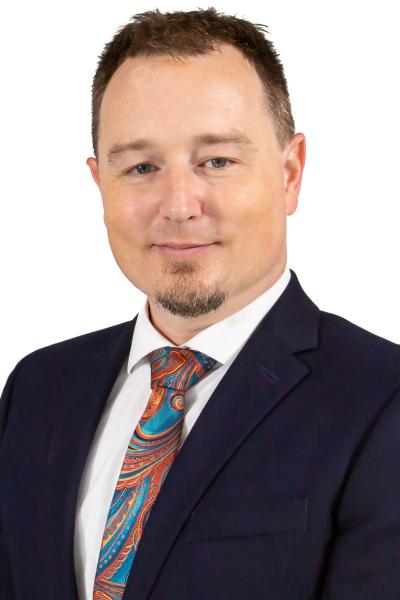 Joshua Wagner
Director
Josh serves as the director for the Arizona Government Transformation Office and supports the Governor's Office as a member of the State Operations team. In these roles, Josh provides leadership and oversight for state-level programs and initiatives, including the Arizona Management System and other key strategic efforts across the government enterprise.
With over 22 years dedicated to supporting operational excellence in Arizona government, Josh has successfully led numerous transformational, executive-level projects and teams across multiple facets of operations, IT and business development. When not working, Josh enjoys the outdoors, playing music, and spending time with his family and friends.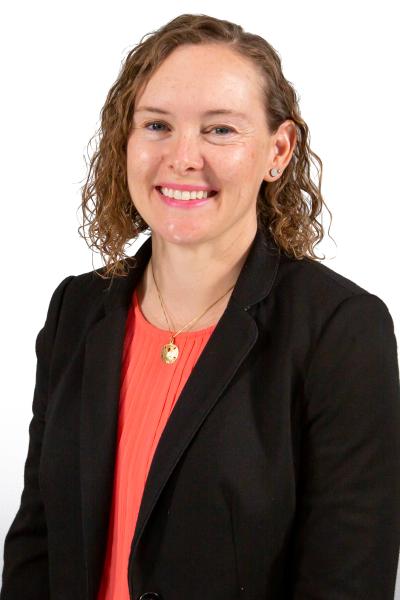 Hannah Moulton Belec
Communications and Digital Content Manager
Hannah joined the Government Transformation Office in June 2022. Before that, she ran a digital newsroom at Arizona State University and worked on print magazines for the American Association of University Women and Trout Unlimited.
Hannah earned her BA in journalism at George Mason University and her MA in women's studies and film theory from George Washington University. An Arizona native, Hannah is involved in neighborhood advocacy in her hometown, Tempe. She also loves exploring new playgrounds with her family and rowing on Tempe Town Lake.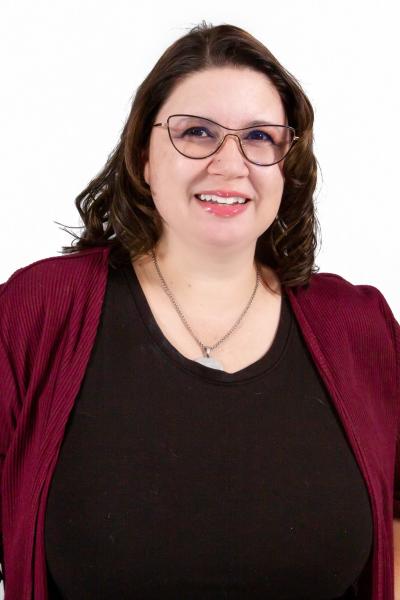 Michelle Jewell
Senior Lean Consultant
Michelle joined GTO in 2020. Prior to this position, she served the state at the Department of Transportation and Department of Environmental Quality as a Lean coach. Michelle shared her passion for the state's continuous improvement program, the Arizona Management System, with her colleagues to create a cultural change.
Michelle graduated with honors from Grand Canyon University with a degree in education and a second degree in corporate wellness. When she is not working, she enjoys spending time with her family, dogs and traveling to the beach.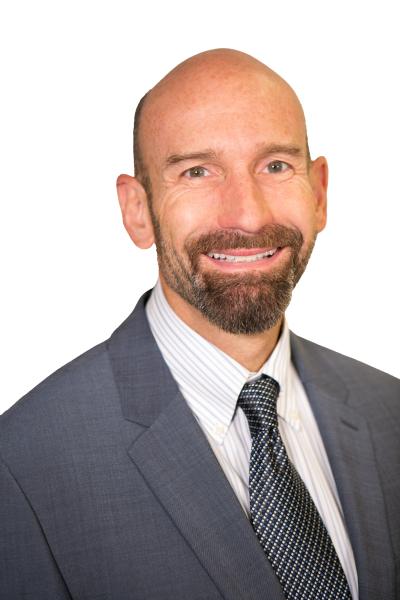 Travis Done
Senior Lean Consultant
Travis joined GTO in September 2019. He has had the opportunity to support several agencies in advancement of their Arizona Management System maturity, providing training, leadership support and initiative facilitation. He has also supported several cross-agency initiatives such as homelessness and housing programs and development of an improved Arizona Management System assessment.
Prior to joining GTO, Travis spent 14 years in the aerospace industry in the areas of continuous improvement, engineering and product development and most recently served as a continuous improvement director at Cobham aerospace. Prior to the aerospace industry, he worked in medical device manufacturing and product development for Johnson & Johnson, where he was first introduced to Lean and Six Sigma and was certified as a Master Black Belt.
Travis earned a BS in control systems engineering from the U.S. Naval Academy and an MBA in management consulting and operations management from USC Marshall School of Business. He spends much of his off time trail running, gardening and hanging out with his wife and crew of cats.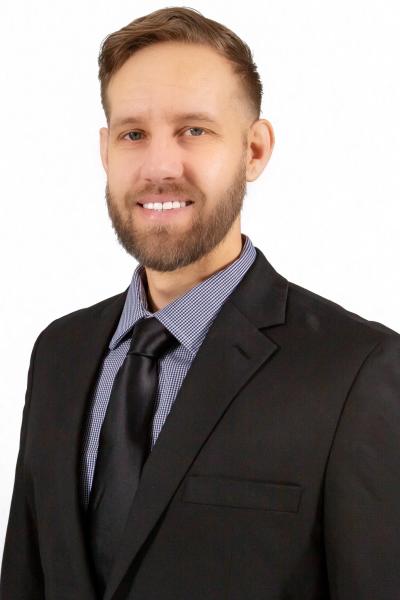 Nick Olm
Business Intelligence Analyst
Nick joined GTO in December of 2021, coming from Arizona State University, where he was a research and data analyst for the largest college within the university. Nick has over six years of experience in data analysis and over 10 years of experience in the public sector, including positions within city, county and state government.
Nick graduated from Northern Arizona University with a BS and subsequently graduated from the University of Arizona with a Master of Public Administration. Nick is a self-proclaimed "data geek" and loves deep diving into all things data, especially sports box scores. When not obsessing over data, Nick enjoys taking his dog to the park, playing and watching sports (Suns, Cardinals and UArizona Wildcats) and trying new restaurants around the Valley.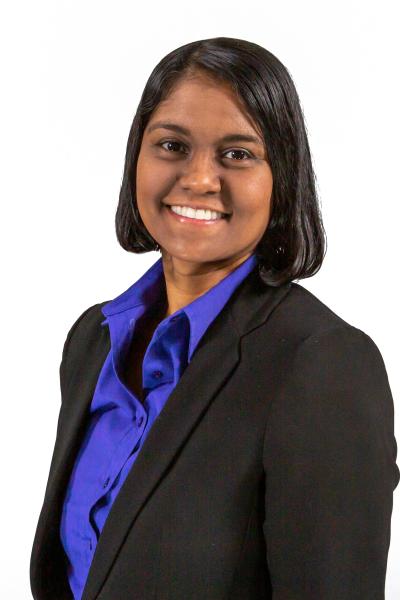 Jeanine Inman
Deputy Director
Jeanine has been with GTO since 2017. Prior to that she worked at the Arizona Department of Environmental Quality as an associate engineer and team lead for the Pollution Prevention Program, where she was introduced to Lean management concepts. Jeanine is a licensed professional engineer for the state of Arizona and has held various positions in private environmental engineering consulting firms before joining state service.
She holds degrees in environmental engineering and geology and geophysics from Yale University, a master's in geography and environmental engineering from Johns Hopkins University and is Lean Six Sigma Black Belt certified. She enjoys playing the steelpan/steel drum (which is the national instrument from her native country of Trinidad and Tobago), spending time with her family, making process improvements and conducting admission interviews for her alma mater.